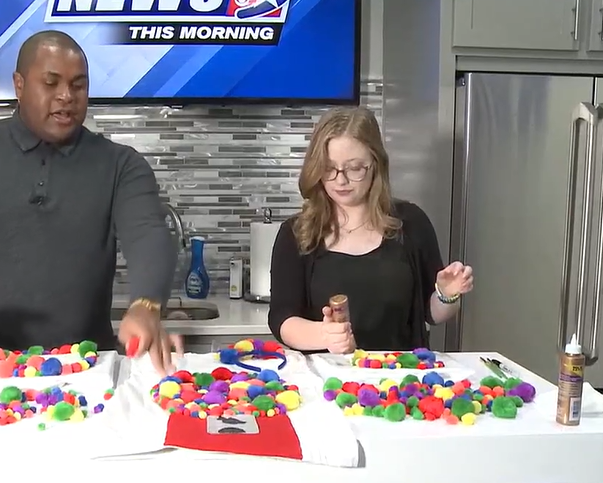 We are thrilled to announce that ILoveToCreate's very own brand, Aleene's, was highlighted in a festive Halloween segment on the Waco, Texas news morning show BVTM (Brazos Valley This Morning). Talented art teacher Kelsey Boe took the stage to share some inventive and economical do-it-yourself Halloween costume ideas, showcasing the versatility and fun of Aleene's products.
Boe brought creativity to life with simple yet impactful costume designs, including a whimsical gumball machine, a colorful ice cream cone with rainbow sprinkles, a lively Twister game board, and a charming strawberry. Each of these delightful costumes can be assembled in an hour or less and even better, they make use of items crafters are likely to already have at home, augmented by the crafting powers of Aleene's adhesives. This makes for an easy, affordable, and fun costume-creating experience!
"I love DIY costumes because you get the ownership of getting to make something yourself," Boe remarked on BVTM. She highlighted that the uniqueness and personal touch of a homemade costume create a memorable Halloween experience.
We at ILoveToCreate are proud to inspire and be part of such creative endeavors that bring families and communities together in the spirit of Halloween and all holidays. Be sure to catch the full segment on BVTM right here!