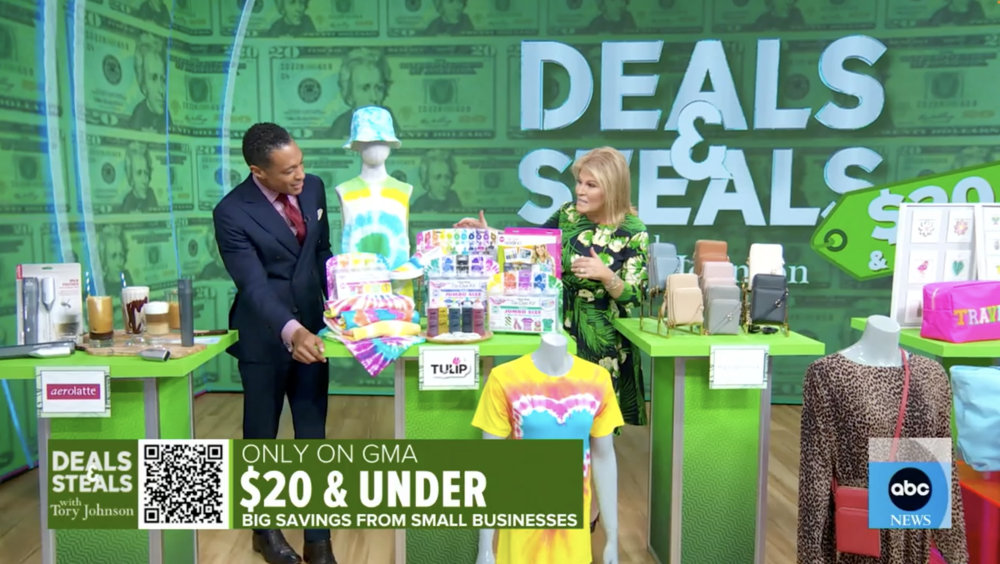 Your favorite tie dye brand, Tulip One-Step Tie Dye, was featured on Good Morning America! Tory Johnson's exclusive "GMA" Deals & Steals segment shows how you can stay cool all summer long with Tulip. Score big savings on select Tulip One-Step Tie-Dye Kits, voted America's Favorite Tie Dye!
iLoveToCreate is the Fresno, California-based parent company of household brands like Tulip, Aleene's, and COLORSHOT. This privately-held, family-owned company has been a leader in the DIY industry since 1946. Our products are sold worldwide at renowned retailers such as Walmart, Home Depot, Michael's, Walgreens, and Target.
The company employs over 135 people in the Central Valley and is actively involved in the local community, partnering regularly with The Boys & Girls Club, the Fresno County Office of Education, and Fresno State. We pride ourselves in bringing color and creativity to our local community however we can.
Sales have been extended through Saturday (8/13/22) at 6 am PST. Visit https://gma-tuliptiedye.com and shop the sale while supplies last