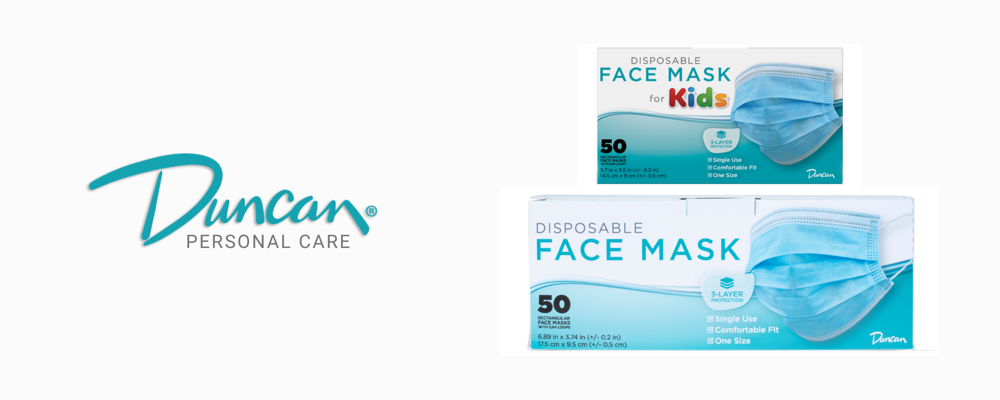 Duncan® has been meeting consumer needs for 75 years with premium brands and products sold worldwide in a variety of industries. With a focus on product experience, health & wellbeing, Duncan® Personal Care Products are designed to help safeguard health with quality protection that can be used on the go, in places of business, and in the home. Reduce exposure to – and exposing others to – potential illness-causing bacteria, viruses and allergens with these professional-grade products.
Duncan Personal Care Products
Includes 50 single-use masks tailored to fit most children ages 6 & up.